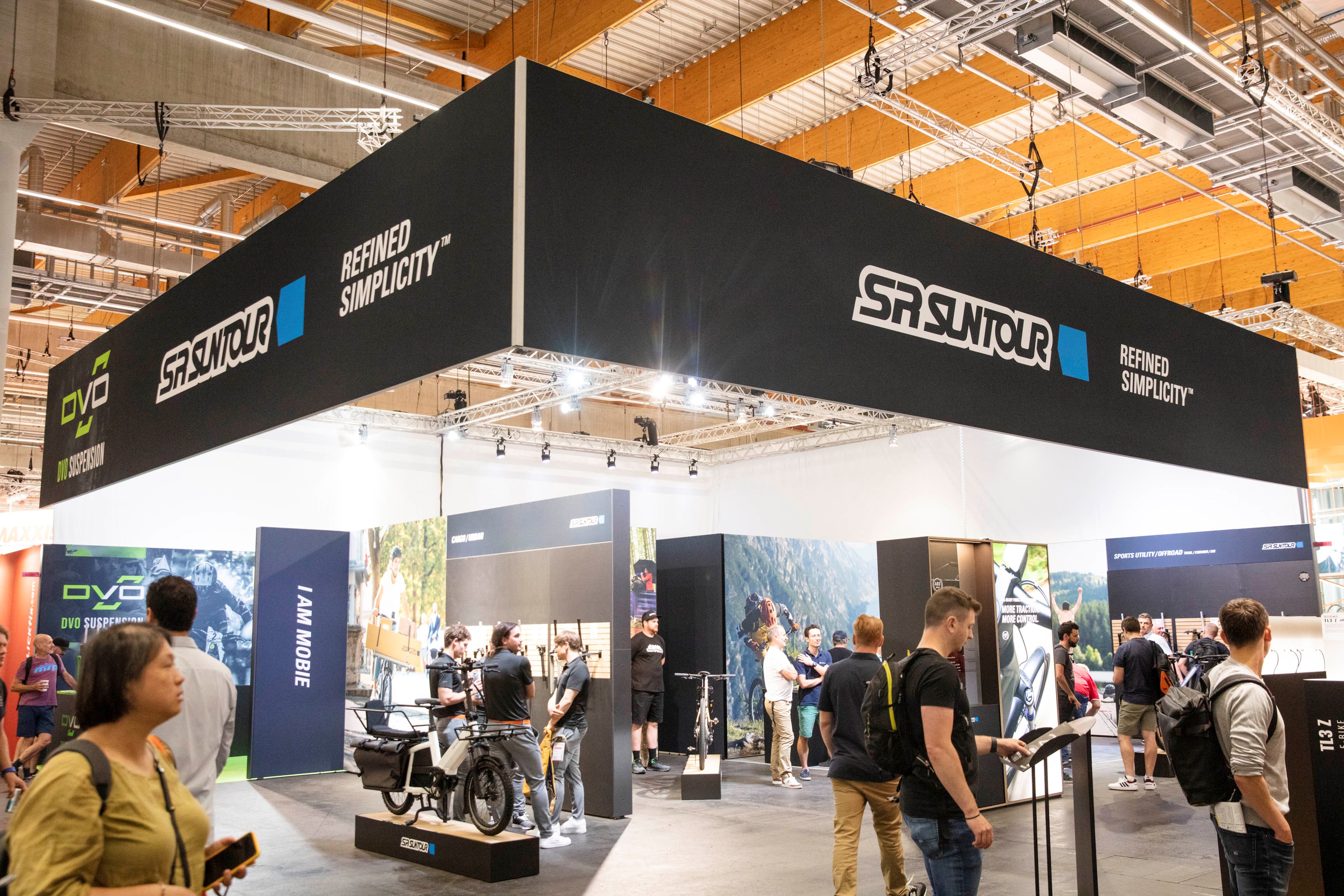 At Eurobike 2023, held in Messe Frankfurt in Germany, the international SR SUNTOUR Team showcased our dedication to suspension technology with a fresh new stand design and a more relaxed, post-covid atmosphere compared to last year. Visitors were treated to a more immersive product showcase and an expanded meeting room area where we held engaging conversations with cycling enthusiasts and industry experts alike.
A major focus this year was our latest innovation, I'm Mobie, a modern suspension system tailored to urban mobility, featuring ABS (anti-lock braking system) to increase rider traction and control. We proudly presented the largest (and in our opinion the most elegant) ABS-ready range of forks at Eurobike. With the superb damping, stability, and precise steering of our forks and the control and confidence inspired by direct-mount ABS, I'm Mobie demonstrates our commitment to present and future of urban mobility and suspension.
Another Eurobike highlight was the launch of our E-Suspension system, TACT. To showcase its capabilities, we exhibited the original mountain bike race bike used by Tom Pidcock. Riding TACT, Pidcock secured victories at both the Tokyo Olympics and European championships. At the launch, we announced that TACT is now available to non-professionals, giving riders access to the same cutting-edge technology that has been proven at the absolute highest level of mountain bike racing. The name "TACT" stems from its essence - "a keen sense of what to do" in various riding situations. Designed with the rider in mind, the system eliminates the need for manual suspension adjustments, adapting instantaneously to changes in terrain and rider dynamics, thus increasing control and efficiency.
At Eurobike 2023, we reasserted our position as a leader and innovator in bicycle suspension technology. It was great to see familiar faces and make new connections, and we are already looking forward to Eurobike 2024.